Welcome
Easy Company are a versatile jazz trio comprised of some of the UK's finest musicians who specialise in providing top class jazz for a multitude of events. Whether its Sunday Lunch, Weddings, Family Celebrations or Corporate Events, Easy Company never fail to deliver the highest quality.
We have 2 line-up options
Standard Trio
The standard line-up of piano, bass and drums is the most popular option. This line up is both compact and affordable and works well tucked in a corner or gracing a large stage. The bonus with this choice of line-up is that you are effectively getting four instruments for the price of three as the bass player is also a singer who has a vast repertoire of smooth soul classics from the likes of Stevie Wonder and Marvin Gaye.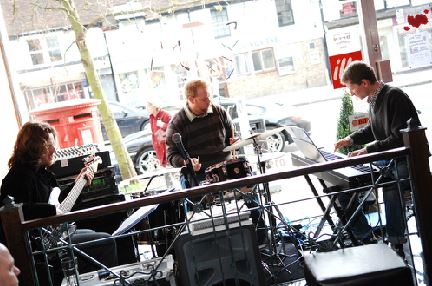 Create Your Own Band
If you prefer a fuller sound, you can augment the standard trio to include any of the following:
Saxophone
Female Vocalist
Guitarist
Trumpet